Hong Kong Orthodontic Services
A Great Smile… Makes all the difference
We understand that a beautiful smile contributes to self-esteem, self-confidence and self-image—important qualities that are priceless.
That's why orthodontic treatment is about a change for the better, no matter what your age. It can provide you with the confidence and pride that comes from a beautiful, healthy smile. Find your Hong Kong based orthodontist today!
Pacific Dental & Orthodontic Care
Caring for Your Family's Smiles
Braces & Orthodontics
Having straight teeth is important not only to have a beautiful smile, but also having teeth that function optimally. Our orthodontist provides traditional and clear orthodontic braces to help solve issues related to having a crooked smile.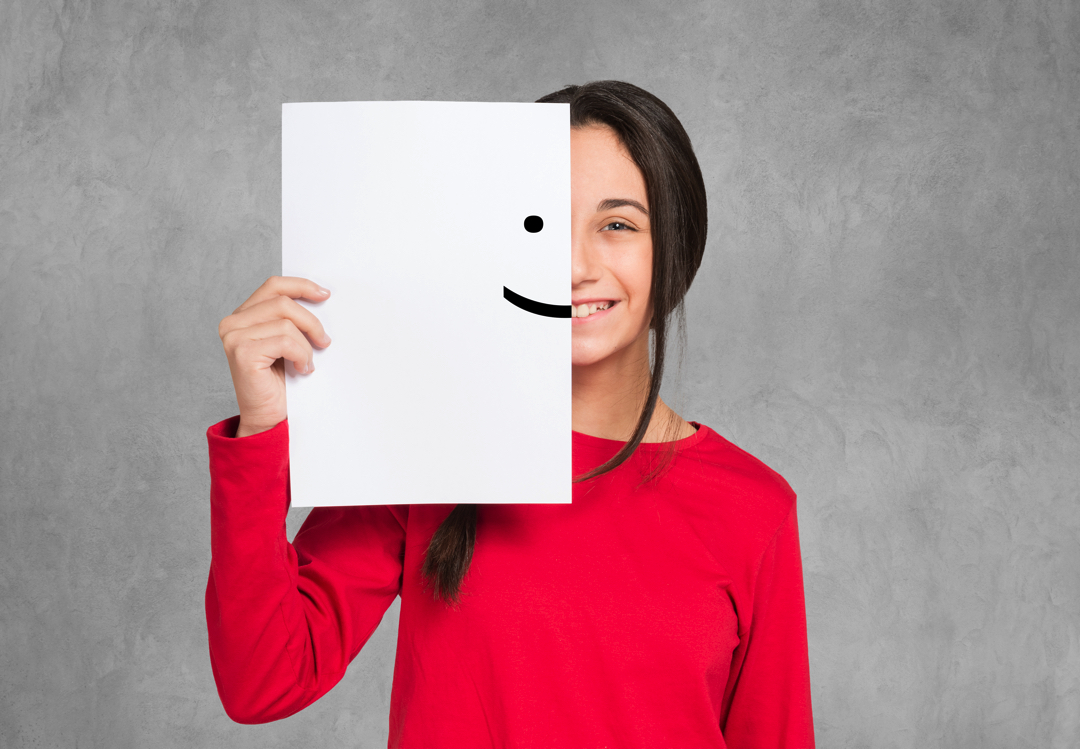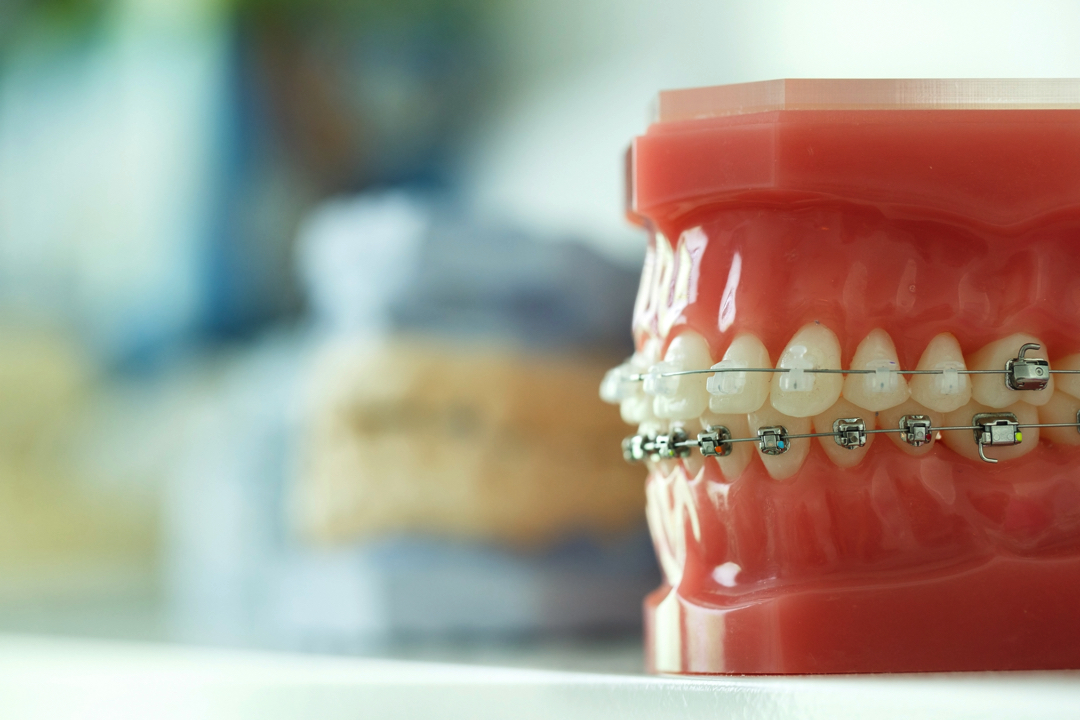 How Orthodontic Treatment Works
Orthodontic appliances are made of metal, ceramic, or plastic. They may be removable or they may be brackets bonded to the teeth. By placing a constant, gentle force in a carefully controlled direction, braces slowly move teeth to the proper position.
Wires are far less noticeable, and the latest materials are designed to move teeth faster with more comfort. Today, any age is a great age to wear braces! Our orthodontist will consult with you to find your perfect solution.
Who will do my Orthodontic Treatment?
Although dentists can do simple orthodontic treatment, they are not Specialists in the field. Orthodontists in Hong Kong finish dental school and need to complete a further six more years of training to become a Specialist in Orthodontics. Hong Kong has over 2200 dentists- but only 3-4% are qualified as Specialist in Orthodontics.
Our PDOC founding partner – Dr. Louise Wong is our full-time orthodontist and Specialist in Orthodontics.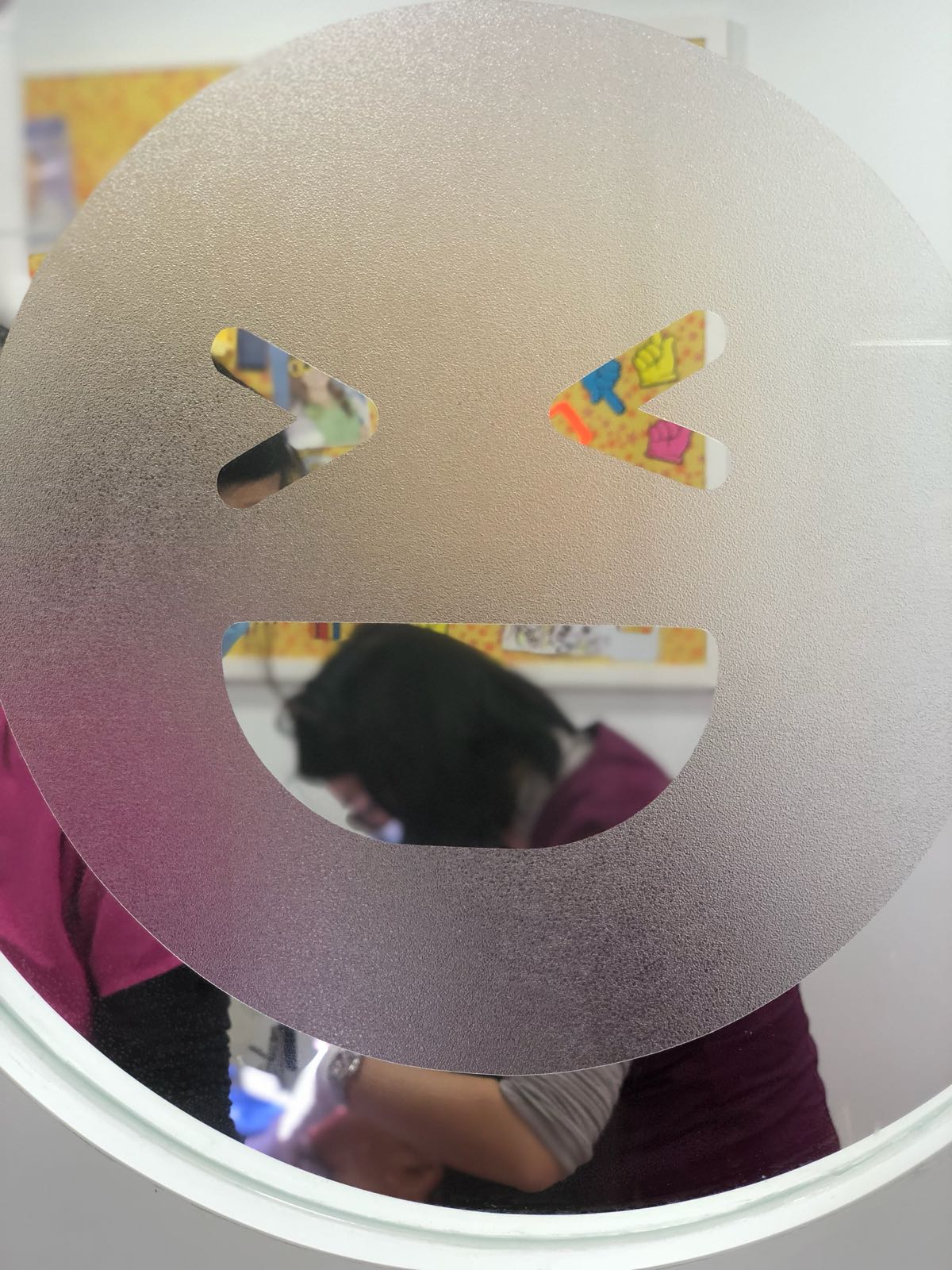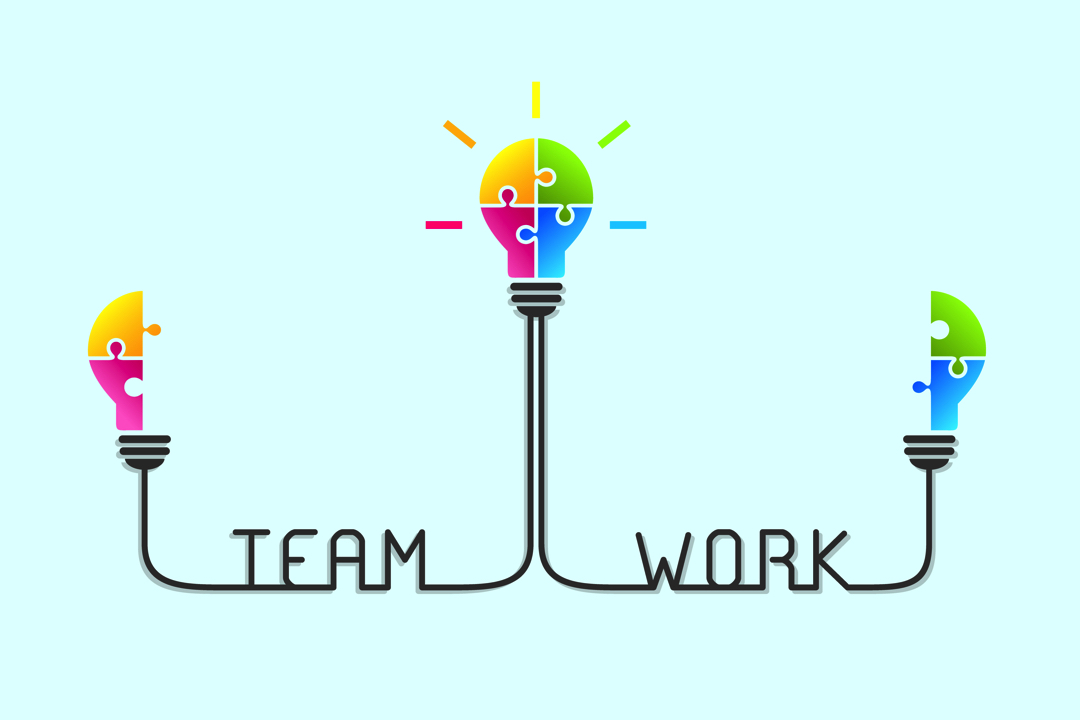 How long will my treatment take?
Depending on several factors, including age, treatment method, and how minor or severe your case is, treatment time varies and can last between six months and three years. A big factor to a successful treatment is you, the patient. Orthodontic treatment involves teamwork between you and Dr. Louise-the more involved and diligent you are, the quicker and more efficient your treatment will be.
Traditional Metal Braces
Traditional metal braces are the most common type of braces and are more comfortable today than ever before. Made of high-grade stainless steel, metal braces straighten your teeth by using metal brackets and archwires. With metal braces, you have the option of adding colored elastics (rubber bands) for a more unique and colorful smile. At PDOC we offer the following metal braces
Damon Q
3M Smartclip
3M Victory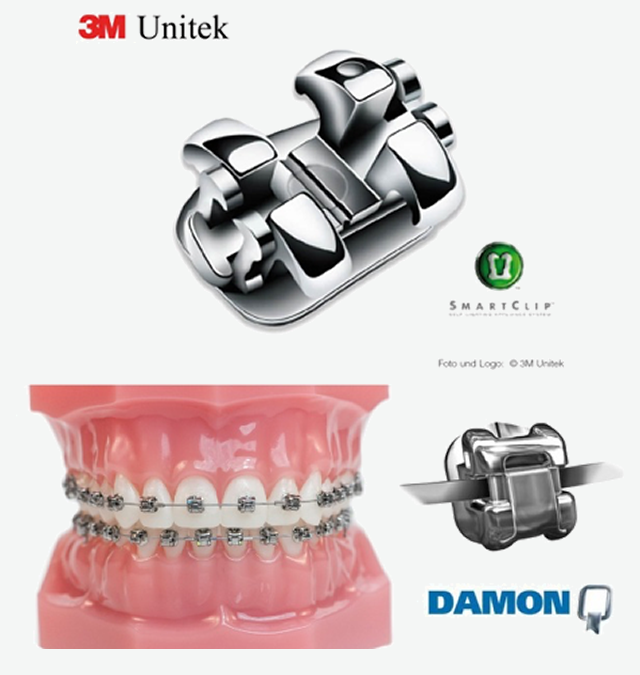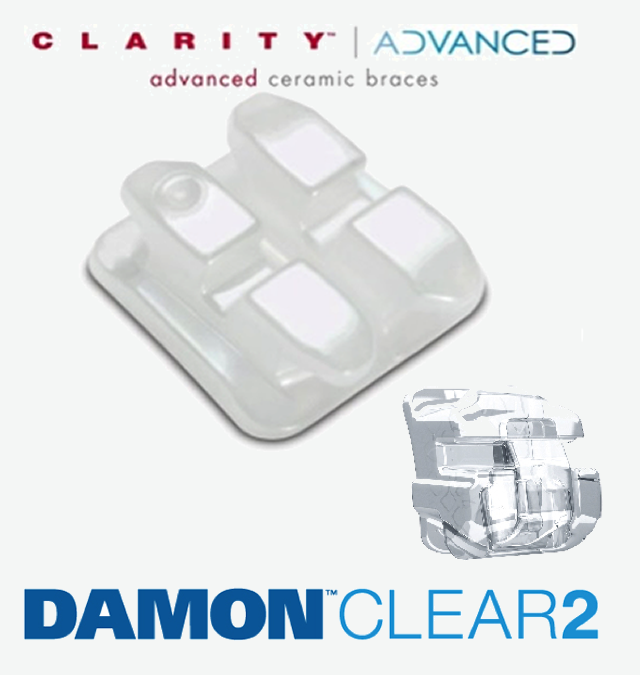 Clear Braces
Clear braces are made of clear materials like ceramic and are therefore less visible on your teeth than metal braces. For this reason, clear braces are a good option for older teenagers and adult patients who have cosmetic concerns.
Although ceramic braces are visually less prominent, they require more attention to oral hygiene because ceramic braces are larger and more brittle than their metal counterparts. For these reasons, ceramic braces tend to be used more on upper front teeth than on lower teeth.
At PDOC family dentist we offer the following metal braces
Damon Q- Clear
3M Smartclip Clear
3M Clarity
Functional Appliances
Functional Appliances are customized plastic removable braces either worn full time or part time to change the way the jaws grow in children and tweens. Functional braces can come in either one or two parts and works in growing children by stretching the jaw muscles, thereby encouraging the bones and teeth to grow into a more favorable position.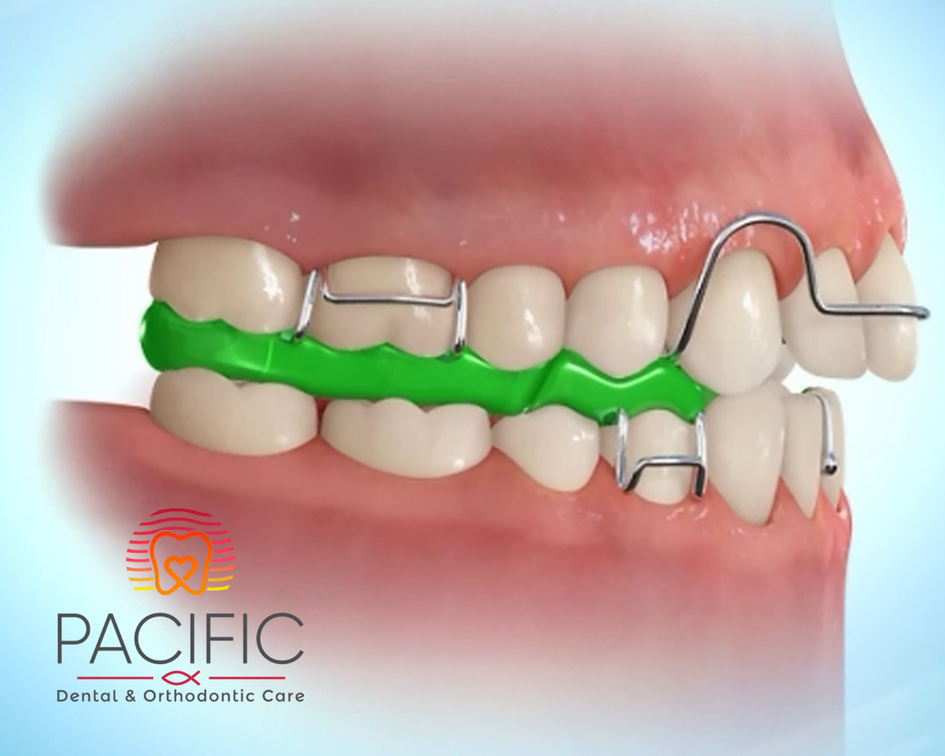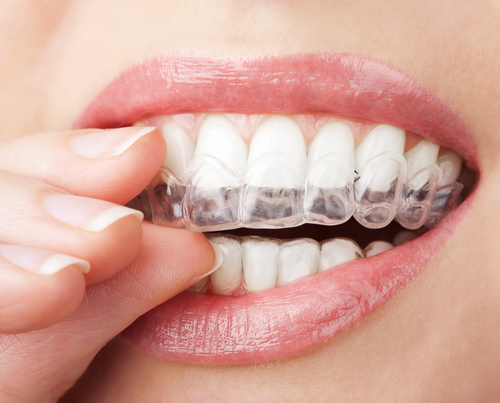 Clear Aligners & Invisalign
Clear aligners are a series of invisible, removable, and comfortable acrylic trays that straighten your teeth like braces. Not only are the aligners invisible, they are also removable; so, you can eat and drink what you want while in treatment. Plus, this helps to make brushing and flossing less of a hassle. The aligners are comfortable and have no metal to cause mouth abrasions during treatment. At Pacific Dental & orthodontic Care, we offer both Invisalign and Invisalign Teen
Early Orthodontic Treatment For Children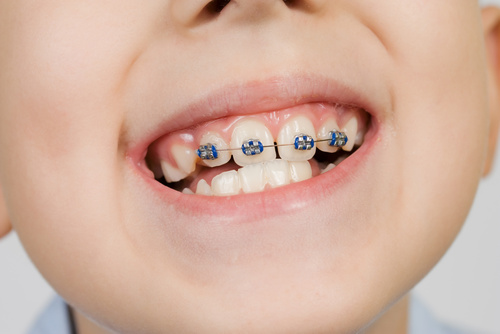 Recommendations
The American Association of Orthodontists recommends that children first see an orthodontist as early as age seven as many common orthodontic problems can be diagnosed and easily treated before jaw growth has slowed. At this point, Dr. Louise will evaluate whether or not your child will need orthodontic treatment.
Early treatment, also known as Phase One, typically begins around age seven to nine years old and lasts roughly 6-12 months. The goal of early treatment is to correct the growth of the jaw and certain bite problems, such as underbite or severe overbite that, if left untreated, would worsen over time and make future treatment more complicated. In some cases, following early treatment the teeth erupt into an ideal position and future braces or phase 2 treatment will not be required.
Types of Early treatment Appliances
Upper Maxillary Expanders
Functional Appliances
A short phase of metal braces on the front adult teeth
Orthodontics For Tweens and Teens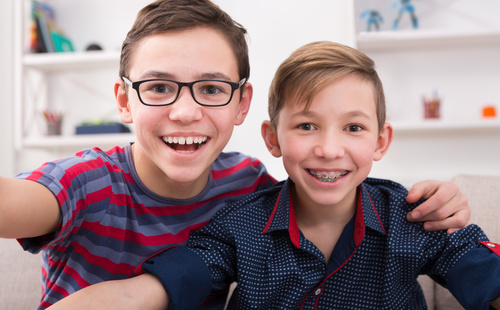 Between the ages of 11 to 15 is the most common time for orthodontic treatment- and for good reasons. By age 12, most (if not all) of the permanent teeth have erupted and are in place, and crooked teeth, gaps and bad bites can easily be detected. These problems aren't likely to correct themselves, so this is when most parents decide to seek orthodontic treatment. Additionally at this age, teens are usually able to take care of the braces themselves and alerting you or the orthodontist to any problems they may have.
Our practice offers a variety of braces, types and styles, to choose from. Some common options include:
• Invisalign Teen
• Clear Braces
• Damon System
• Traditional metal braces
Orthodontic Treatment For Adults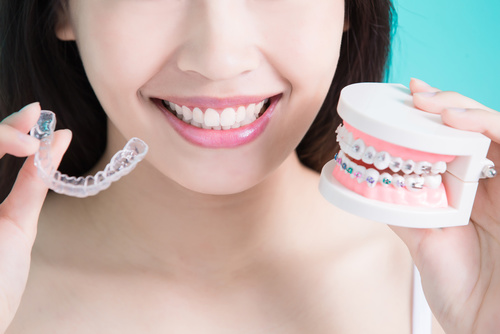 Orthodontic treatment is no longer just for teens – in fact, the American Association of Orthodontists states that one in five orthodontic patients is over the age of 21. Whether you've been self-conscious about your smile for years, or want to improve the function of your mouth, any reason is a good reason to get the smile you've always wanted.
Common reasons why adults consider orthodontic treatment:
• A bad bite or malocclusion, causing teeth to fit together incorrectly
• Teeth are crowded or spaced apart, possibly leading to tooth decay or gum disease
• Abnormal jaw pain or pressure that is caused by crooked teeth
• Desire for a healthier mouth and a more confident smile
Life with Invisible Braces
Invisalign and Invisalign Teen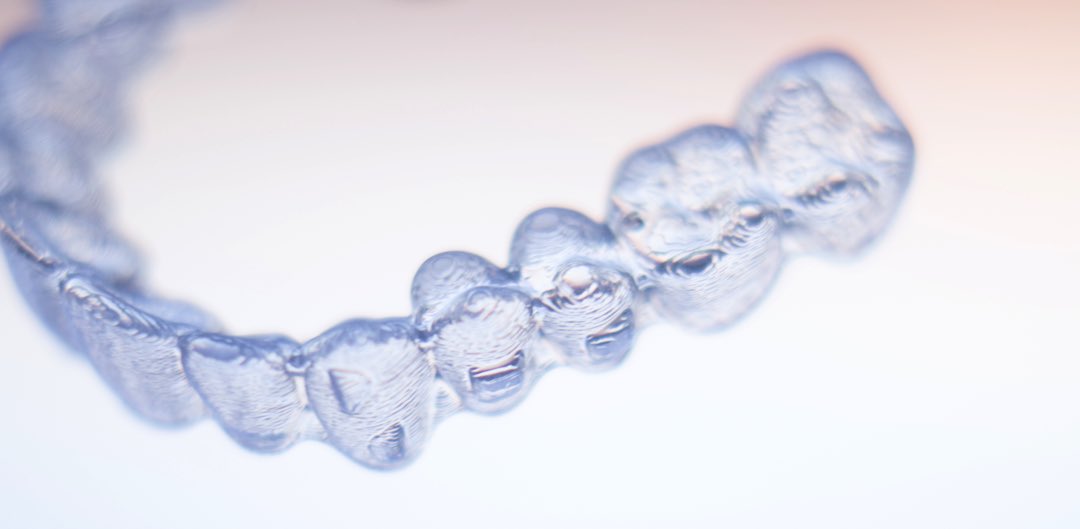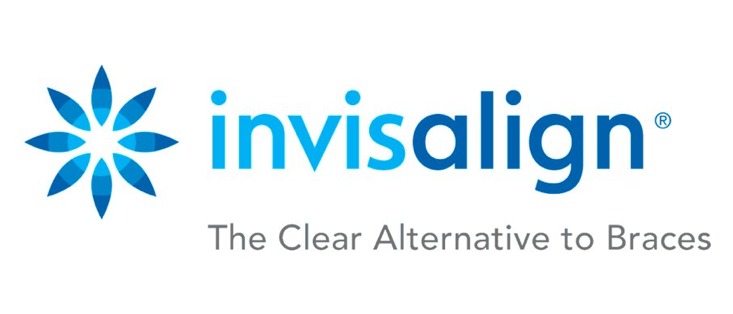 QUESTION & ANSWER WITH DR.LOUISE WONG
Q & A with Dr.Louise Wong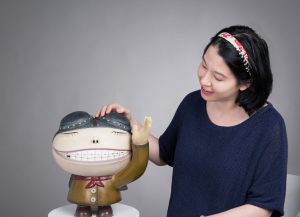 "When should I take my child for their first visit to an orthodontist?"
The American Association of Orthodontists recommends that kids have their first orthodontic screening when they are seven years old. Some won't need orthodontic treatment at this age or even in the future. But those who do may get the chance to take care of some problems early – when it may not be possible later on. In other cases, treatment can be deferred.
"What's the difference between a specialist in orthodontics and a general dentist?"
An orthodontist is specialised in diagnosing, preventing and treating improper alignment of the teeth and jaws. Hong Kong has over 2,200 dentists but only three to four percent of those are qualified as specialists in orthodontics. To become an orthodontist requires completion of dental school and a further six more years of training at university.
"Can I wear braces as an adult?"
Absolutely! Our oldest patient is 68 years old. As long as the teeth are healthy, braces can provide adults the same benefits that children receive. However, the treatment time may take longer.
"What types of braces are available?"
Metal braces are fixed to the front of the teeth. These are the traditional "rail-track" type of braces. Ceramic braces are the same as metal brackets, but are tooth-coloured or clear coloured. Lingual braces are fixed to the back of the teeth and less noticeable. Invisible braces are a series of clear, customised, removable appliances that are changed weekly or fortnightly and only removed for eating and brushing.
"I'm considering getting orthodontic treatment; what advice can you offer me?"
• How long you will reside in the country? Orthodontic treatment roughly takes one to three years, depending on the complexity. Moving to different countries will prolong the treatment time, as each orthodontist will have their own methods to move teeth.
• Successful orthodontic treatment is based upon mutual trust and open communication. If you can't communicate with your orthodontist to let them know what your concerns are, then chances are that you won't be very happy during (or after) the process.
• Orthodontic treatment doesn't stop when the braces come off. Teeth shift over time – it's a natural ageing process, so after braces come off you will be provided with retainers. Retainers should be worn in some capacity for the rest of your life. If you think that wearing a retainer may be an issue, then my advice is to defer having orthodontic treatment.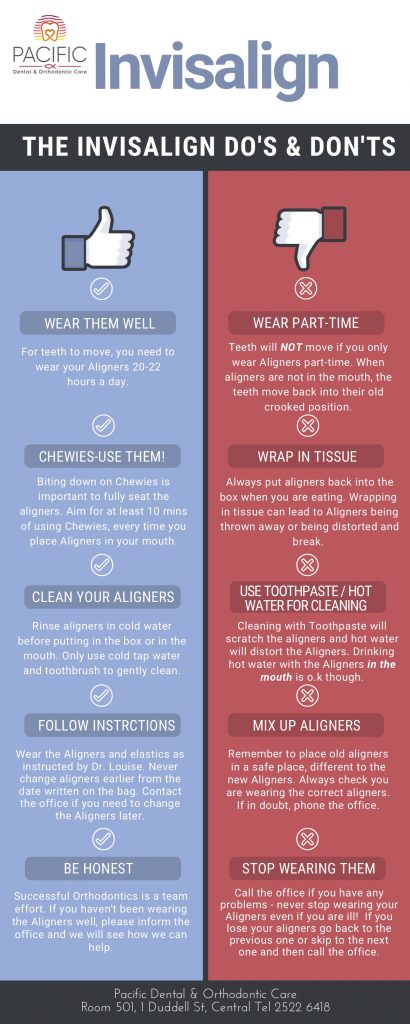 Opening Hours
Monday to Friday: 9:00am to 6:00pm
Saturday: 9:00am to 1:00pm
Contact Us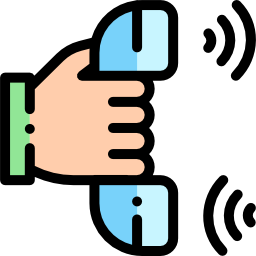 (Dental): +852 2521 1663
(Orthodontics): +852 2522 6418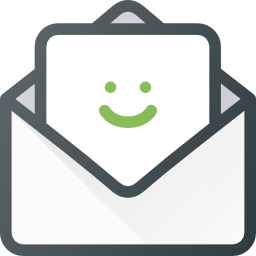 (Dental): pac.dentalcare@gmail.com
(Orthodontics): ortho@poc.com.hk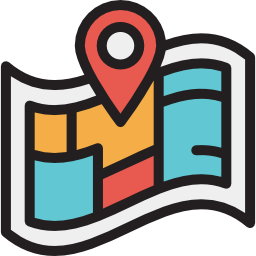 Room 501, 5/F, 1 Duddell Street,
Central, Hong Kong.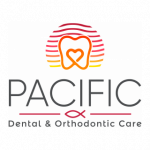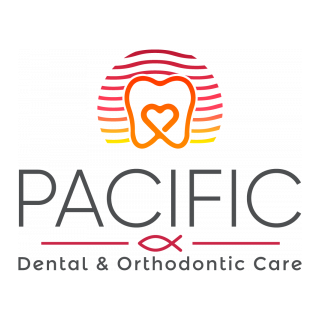 Copyright © 2018
Pacific Orthodontic Care